MENU ~ Woody's Restaurant & Bar @ Monterey Regional Airport
Please call for reservations: (831) 373-1232
We are open for Indoor Dining as well as Take-Out.
Ask about our Daily Specials.
Call to preorder for your convenience.
Everyday / 365 days a year: 9am – 9pm.
This business has a cash Discount incentive of 4% All goods and services are priced for CASH PAYMENTS.
Purchases made with CREDIT CARD will receive a small NON-CASH adjustment, which will be displayed on your receipt.
Parking Validation with a $15.00 Minimum Purchase ~ Two Hour Maximum Limit. Not valid for long term parking lot.
You can come in to pick up or we can deliver to you curb-side.
There's plenty of seating throughout the airport, inside and out.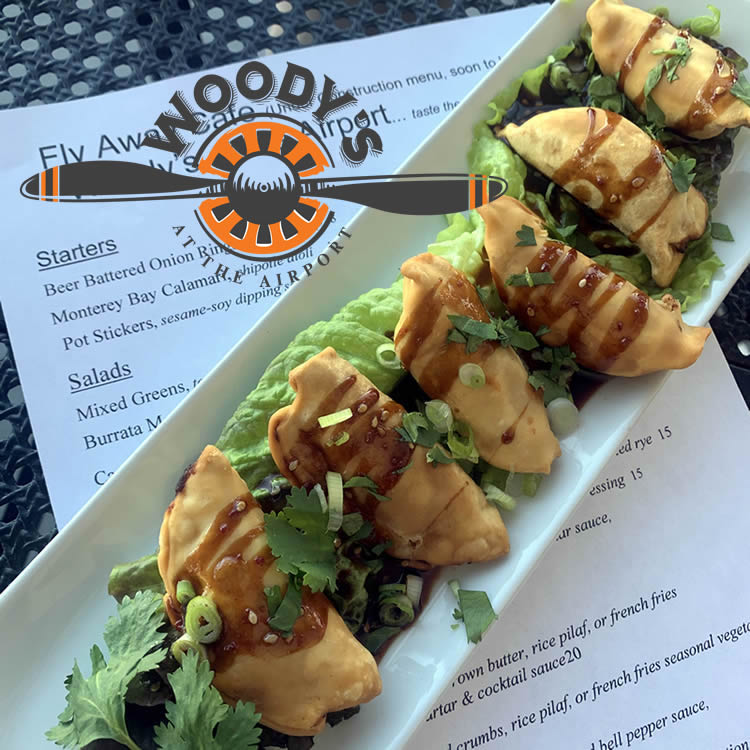 "A locals cult hit reborn​. Thank goodness it's back! Golden Tee was one of my favorite places… such a good vibe in an under-the-radar spot. Now it's even better."
—Local bar owner and businesswoman Katie Blandin